By the Numbers – DIRECT MAIL MARKETING
"The reports of my death are greatly exaggerated," – Mark Twain
% OF CANADIAN COMPANIES COMMUNICATE WITH DIRECT MAIL
BILLION $ SPENT ON PRINT CAMPAIGNS
% HAVE MADE A PURCHASE AS A RESULT OF DIRECT MAIL
% WILL GO TO YOUR WEB SITE VIA MAILERS
% OF PROMOTIONS ARE REDEEMED FROM DIRECT MAIL
% OF DIRECT MAIL OPENED BY WOMEN
With decades of experience in the Ottawa market, we know what it takes to reach new customers. We'll put together a program that will drive leads to your business — at a price that fits your budget
Finest helps you take aim at specific postal codes, neighbourhoods, demographics, and household income with precision and help you shape your message to fit these targeted buyer groups.
There's a good reason we've been in business 23 years — we know what gets results. Our customers come back to us year after year.  Over 91% of our customers are repeat customers.
We help you combine the right message, the right card stock for a higher end look and feel and low costing postage we can deliver as often as you want for as little as 18 cents a piece, postage included.
Finest Values now offers digital+ services aimed at extending the reach of your coupons and solo mailing campaigns in to your web and social media audiences.  We help you ensure that your web site is easily found on search engines, mobile friendly and is ready to engage with the customers we send your way.  We use our social media experience to extend your ads to larger markets and ensure that your social media properties are getting the best reach possible towards your target markets.
 WEB SITES | SOCIAL MEDIA | SEO | EMAIL

"We've been with Finest Values since we started our business over 8 years ago. At that time we worked out of our garage and since then we have expanded and now have two locations in Ottawa including a 10000 sq ft. Showroom. Finest Values was an important marketing component in helping us build and maintain our business since we started. I would highly recommend them to anyone looking to grow their business."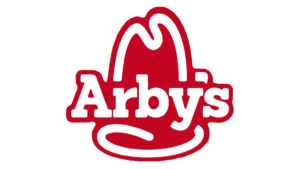 "Finest Values and Savings is a bit part of our marketing strategy each year.  We reach a large number of homes in our key market areas for an exceptional cost per door."

"Finest Values produces high quality leads. Plain and Simple it works."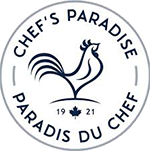 "Finest Values has been a great advertising medium to introduce new customers to our 100 year old business. The increase in foot traffic is measurable within days of the catalogue drop. Most customers bring in the booklet with them to redeem our offers – which serves as a good indicator that it is a print piece that has longevity. Their design team are conscious of producing an upscale product, which appeals to our target clientele." 
Head office, Ottawa
(613) 256-4380
Calgary, Edmonton & Red Deer
(780) 966-2434
Kingston, Belleville & Quinte 
(613) 530-6060